OK, not that there is a competition going on or something. But don't you just love winning? 🙂 Well, I do. And – for a bookworm – what can be better than to win a free book? (Well, a Million $$$ would be better, I'd buy myself any book I want then, but that's kinda out of my reach for now so – hey – I take what I can 😉 ). Yup. My e-mailbox greeted me today morning with a wonderful email from Goodreads, titled: Congrats – you are a First Reads winner!
Yaaahooo!!! 😀
Here is a bit about this book from IUNIVERSE.COM:
"Russian Doll is set in London and Cornwall, England. A love story with a difference – Russian Doll, tells the story of a successful art dealer and historian, Paul, who falls in love with a much younger girl with a troubled past, Tamara, following the tragic death of his wife and daughter in a car accident. The romance is hampered by many things, but none so much as Tamara's past, which threatens to destroy, not only her but everybody around her, when the truth finally comes to light."
Thank you, Goodreads! 🙂
***
I`m excited to announce that my blog will be a part of a blog tour for the "Boring Girls" – a Novel by Sara Taylor (check the FB page ), the vocalist of the heavy metal band The Birthday Massacre.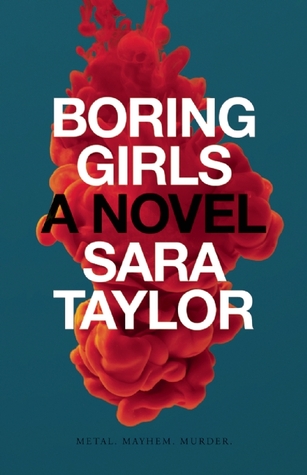 I have to tell you – this is a total page turner, no matter what your point of view is. I'm right in the middle of the book at this moment, and can't wait to get back to it!!! 🙂
Don't think you have to be a heavy metal fan to like this book! Or that you have to be a teenager. I am none of those 🙂  But if you like to read a good mystery, with a psychological spin in it; a book that shows how bullying can and does impact people's lives – this one is for you!
(Or you might be the fan of the group & the vocalist & the music – whatever the reason for you to reach for this book might be – it's well worth it!!!)